S10Y
\

Small 10YR US Treasury Yield
Small 10YR US Treasury Yield simplifies variables in interest rates into a single, succinct yield so that you can skip the calculations that translate yield to price.
S10Y exchange transaction fee holiday!
The holidays continue into the end of January this season with an exchange transaction fee holiday for S10Y Futures! Don't miss this limited-time opportunity to trade S10Y for zero exchange transaction fees! 
The Small Exchange will waive all exchange transaction fees for the Small Treasury Yield futures until January 29th.
Commissions and other fees charged by, or passed through from, your broker will still apply. See the Exchange Notice for more details.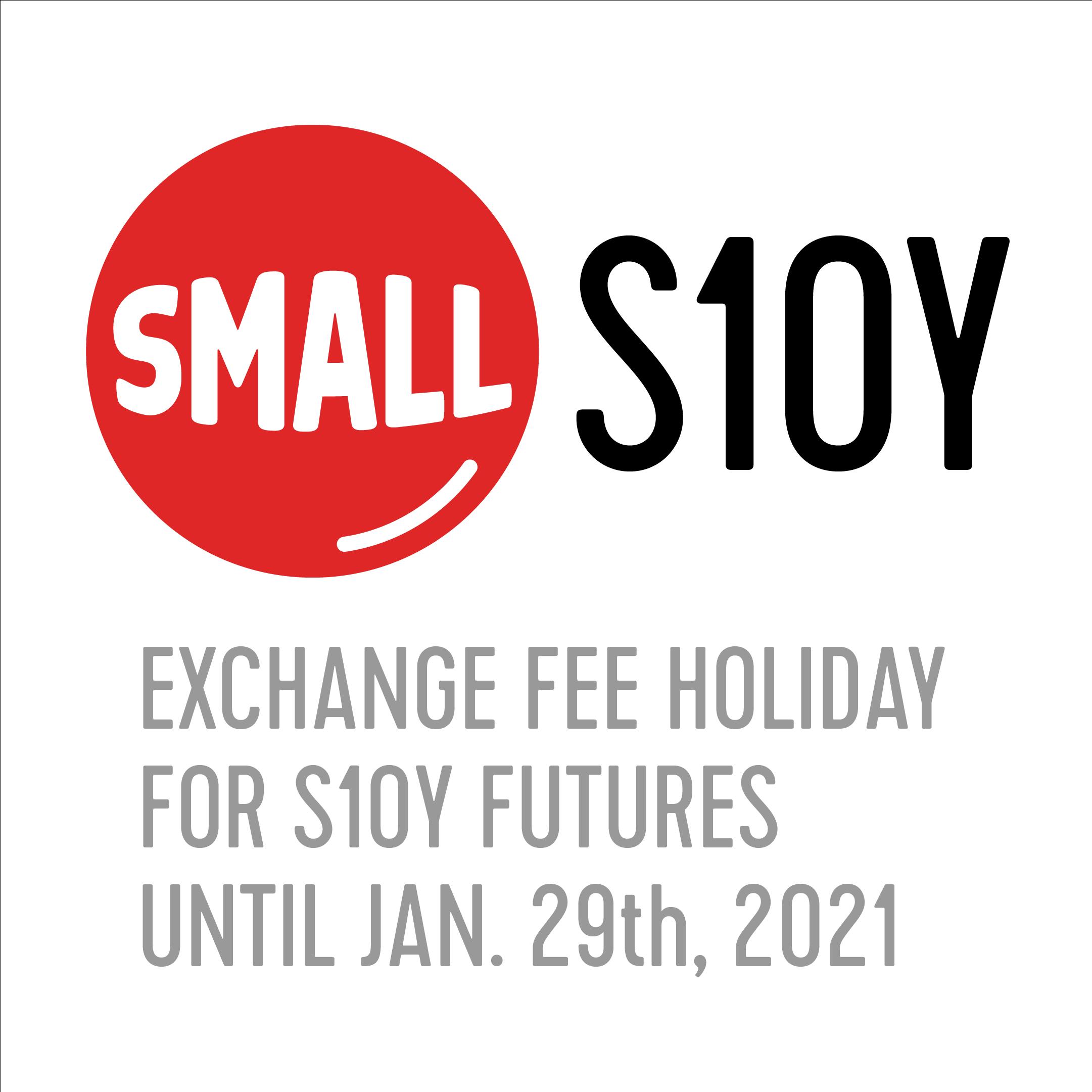 Market Comparisons
Smaller than Futures. Cheaper than Stocks.
| | | | |
| --- | --- | --- | --- |
| | S10Y | Futures | ETFs |
| Size | | $137,000 | $12,000 |
| Capital Required | 5-25% | 5-25% | 50-100% |
Contract Specs
Tick Size \ Dollar per Tick
$0.01 tick = $1.00 per tick
All Smalls trade Monday - Friday from 7am-4pm CT
All Smalls are available for current and following month.
All Smalls expire at 3pm CT on the 3rd Friday of the contract month. If the 3rd Friday is a market holiday, expiration is on the Thursday prior to the Friday holiday.
Prices
February
/
March
No trade data available for this month