Citadel-Backed Exchange Turns Treasuries Trading Upside-Down, Reports Bloomberg

Bloomberg  
12/08/2020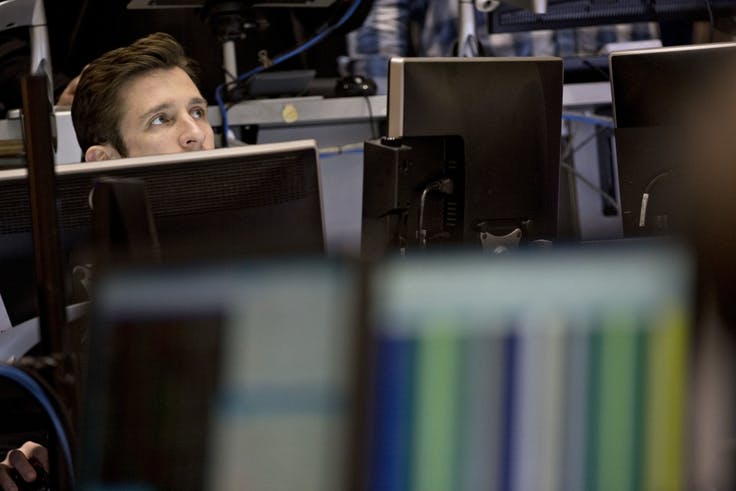 "A fledgling futures market backed by Chicago trading giants including Citadel Securities just rolled out a contract that turns the U.S. Treasury market on its head. The Small Exchange product rises when the yield on 10-year notes increases, and falls when the rate decreases. That's novel. Although investors globally fixate on Treasury yields, the dominant derivatives they could previously buy track the inverse: the price of bonds. The new Chicago-based exchange listed its first products in May and is focused on different customers than the dominant incumbent, CME Group Inc.: small traders, rather than large professionals, although there's nothing to stop the whales from playing, too. For many amateurs, if the sheer cost of transacting in bonds and regular futures isn't a deterrent, the babble of whole numbers, fractions and plus signs that make up Treasury quotes might be. The Small Exchange circumvents that, using the figure that happens to matter more to investors anyway" reports Bloomberg.
Bloomberg continues, "The Small 10YR US Treasury Yield product, introduced Monday, references an index value that equals the most recently issued 10-year note's yield times 1,000. Based on Monday's closing yield of 0.927%, that was 9.27. MarketAxess Holdings Inc. provides the yield data."
"We built this exchange with the retail, self-directed trader in mind," Mulmat said. "It affords people the efficiency of futures, while getting exposure in the appropriate size." Bloomberg continues, "Eventually, the Small Exchange may add more products tracking different Treasury maturities, making possible 'very interesting, simple yield curve trades,' Mulmat said.
The Small Exchange is making futures markets more accessible to more people with small, standard, and simple products that combine the best of futures and stocks. We were awarded the Chicago Innovation Up-and-Comer Award in 2020 for our innovative futures trading model.
Get access to more free analysis every week on everything from stocks and bonds to commodities and foreign exchange with our Newsletter Lite.