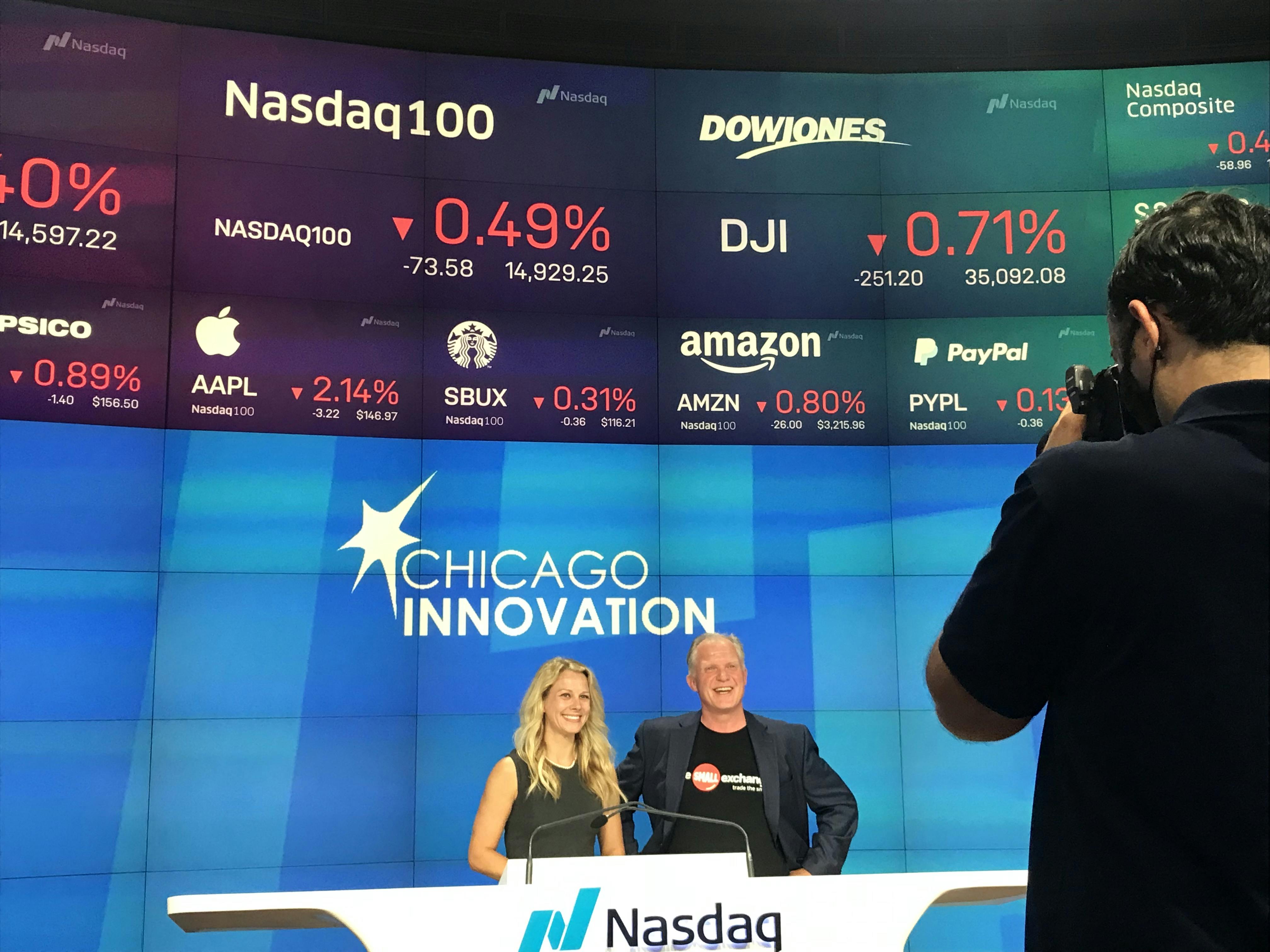 The Small Exchange and Fellow Chicago Innovation Awards Winners Ring the Nasdaq Closing Bell, Reports Business Wire
Aug 18, 2021
By Business Wire
"The Small Exchange, a futures exchange offering smaller, simpler products aimed toward retail customers, will join fellow winners of the Chicago Innovation Awards, the Chicago region's foremost annual celebration of innovation, in New York City on Wednesday, August 18th to ring the Closing Bell of the Nasdaq Stock Market. The event will emphasize the surge of innovation that is occurring in the Chicago region, and shine a spotlight on the organizations that make up its vibrant economy," reports Business Wire.
"We are honored to be recognized as an innovative company for furthering market access and creating futures products for smaller investors," said Don Roberts, Small Exchange President and CEO. "We remain focused on our mission to open up markets. Sometimes innovations aren't about creating something new and complex, but rather taking a complex concept and making it simple and easy for the everyday person to use. This recognition would not have been possible without the support of our traders and partners."
The Small Exchange is making futures markets more accessible to more people with small, standard, and simple products that combine the best of futures and stocks. We were awarded the Chicago Innovation Up-and-Comer Award in 2020 for our innovative futures trading model.
Get access to more free analysis every week on everything from stocks and bonds to commodities and foreign exchange with our Newsletter Lite.